How to Start Your Cruelty-Free Skincare Journey
03-02-2021
In this post, we are sharing everything you need to know about cruelty-free skincare and some top tips to make sure you only buy ethical skincare products.
Have you ever checked your skincare products to see if they're cruelty-free? Many of us tend to look for the flashy ingredients, the sleek packaging design, and then maybe a few reviews, without giving much thought to how it was tested and where the ingredients came from.
Yet, as consumers, we are becoming increasingly curious, and if you're reading this blog it's likely that the world of cruelty-free beauty has sparked your curiosity too.
We are entering a new era of low-impact living, with many of us aiming to create a world in which we give more than we take. Eco-friendly and cruelty-free are two phrases that go hand in hand; to be kind to the planet you have to be kind to animals. Well, you've come to the right place, as we will be sharing everything you need to know about cruelty-free skincare and some top tips to make sure you only buy ethical skincare products.
So what exactly is 'cruelty-free' skincare and how does it differ from 'vegan' skincare?
Cruelty-free skincare simply means that the individual ingredients and final product have not been tested on animals by the company or a third party on the company's behalf and that the company didn't purchase raw materials from suppliers who tested on animals. To be truly cruelty-free, it also means that the company doesn't sell in markets where animal testing is required by law, like in China. As you can tell, this makes for a lot of grey areas and loopholes, and the final product itself could still contain products derived from animals, making the term a bit… well, misleading.
Vegan skincare products on the other hand mean that none of the ingredients are derived from animals, or the chemical processes used to create the product have not involved animal by-products. However, the grey area here is that some vegan products could have been tested on animals… crazy, we know.
So, the really simple answer is that cruelty-free and vegan certifications on their own don't necessarily mean kind to animals, but if used in combination will ensure you have a truly cruelty-free product.
Some common ingredients included in skincare that are derived from animals are beeswax (often found in lip balms or skin balms), Lanolin (a waxy ingredient derived from sheep's wool), and guanine (a fish-derived ingredient) found in nail polishes and lip balms. Ingredients like manuka honey and snail slime are also trending in the skincare world and being animal-derived ingredients mean that these two culprits do not fit the vegan label, however, they could still be classed as cruelty-free.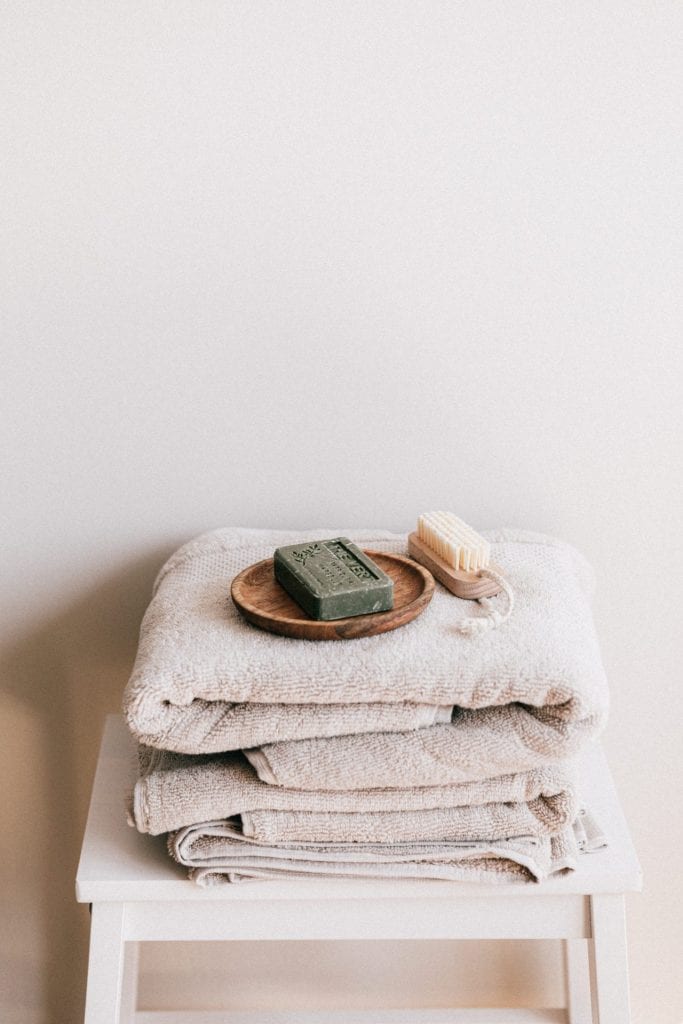 How do I know if my skincare products are cruelty-free?
Tip 1: Look for certifications on the labels
The best way to be sure your skincare products haven't been tested on animals, nor contain any animal-derived ingredients, is to look out for the Leaping Bunny or PETA certified labels. Both of these companies also have a list of approved brands you can search before buying, and Leaping Bunny (LB) even has an app you can download to check which brands are approved when you're out on the go. However, the Leaping Bunny certification does cost brands extra, so if a brand has gone out of their way to get LB approved, it's very likely they will be proudly displaying the logo on their labels.
Tip 2: Check the country of manufacture
It is also worth looking into whether the brands you are buying are 'local' and their country of manufacture. Animal testing was luckily banned in the UK back in 1998, and in Europe, it was banned in 2013. Therefore, if you're buying British or European skincare brands, it is likely they are cruelty-free unless the formula has been manufactured outside of these countries. For this reason, it's always safer to look for the 'Leaping Bunny Approved' label to be sure.
The good news is that we are living in an age of innovation, and many ingredients that are good for our skin can now be created in a lab, or from plant-based ingredients which means we can enjoy skincare that works and is kind to the planet. You can do your bit by only buying from ethical skincare brands, and knowing that all skincare products listed on the eTHikel Marketplace are clearly marked with ethical values such as 'Vegan' and 'Non Animal Tested'.  Always check what values are attached to each product.
Rio Cook
Natural beauty blogger on the journey of exploring the best natural beauty products across the globe and discovering what's really in the products we use.