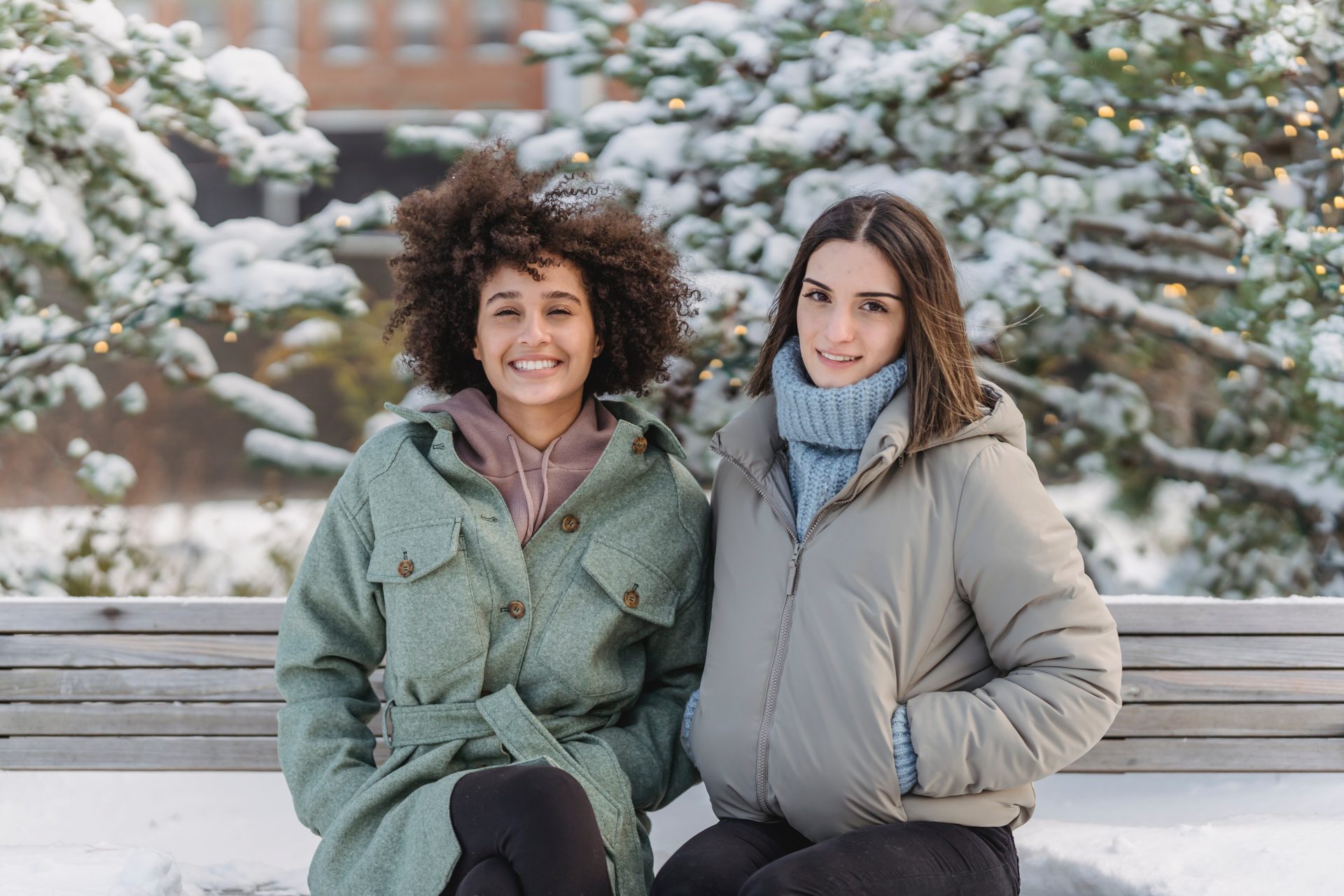 6 Sustainable Women's Clothing Winter Items Worth Investing In
17-02-2021
Read this post for tips on how to create a perfect winter wardrobe!
How's the weather where you are? It's cold here in London!
When reaching for your warmest clothes, some of them can put an extra smile on your face. Because when you have that perfect jumper or pair of boots in winter, it can make you feel invincible. Creating a perfect winter wardrobe of sustainable women's clothing items can be tricky so today we are going to share some tips on how to do it.
Now, before we go on, keep in mind the following:
What do you actually need?
Before you buy anything on this list, consider what you really need. We suggest doing a wardrobe audit first, to understand what you have and what you might want to add to your collection.
What are the weather conditions where you are?
Most of us probably live in a moderate climate, where it's mostly rainy and windy during the winter. However, if you live somewhere colder or warmer, maybe your winter essentials are different. Keep in mind the weather conditions.
What's your style?
Maybe you like layering, long coats, and high boots. Or maybe you go for a completely different look in winter! Whenever you look for new clothes, consider whether you would actually wear them, in terms of colour, size, length, and material.
Is it made ethically & sustainably?
If you are investing in new clothes, make sure you know where your money goes to. Look for ethically and sustainably made clothes from sustainable women's clothing brands. Sometimes finding such fashion can be challenging, so we'll give you some suggestions through the article.
Ok, ready? Let's go!
1. Tights
We usually associate winter with big cosy jumpers. While these are great (and we'll get back to them soon), it's actually the first layer that keeps you the warmest. The layer that goes right against your skin is possibly the most important.
Tights are versatile, you can show them off or wear them under jeans. If you find the right ones, you can wear them through the seasons.
2. Undershirt or tight long top
Following the same idea as above: the first layer is the one that keeps you warm. So, wearing something under your chunky jumper or under a shirt will definitely help during the winter.
Depending on your style and preferences, you may look for something in a neutral colour, like black or beige, or you might use a pop of colour. And the best part is that you can wear these as tops in the warmer months too. If you are investing money into new clothes, you want to make as much use out of the item as possible!
3. A cosy jumper
Ok, well, they still make us feel good, don't they?
Warm jumpers are definitely important and also something you can easily combine with jeans or a skirt. Or, try a combination we like, especially for a WFH (work-from-home) look: throwing a big jumper over a thicker dress. If you feel extra fancy, you might put a belt on it too.
4. Winter Coat
A good, sturdy, warm winter coat is absolutely worth your investment. They should last for years and be your reliable companion, everywhere you go. Instead of buying many trendy coats, choose one or two (depending on a season) which can last you for years.
Since these can be quite pricey, make sure they are well-made. Make sure your winter coat fits your style and needs!
5. Boots
Your feet carry your whole body, so be kind to them. Often, those cheap trendy winter boots are uncomfortable, poorly made and they just wouldn't keep your feet warm. When it comes to footwear, keep your standards high: prioritise the comfort, sustainability, and ethics over trends.
 Whatever style you go for, good shoes should carry you through many winters!
6. Hat, gloves & scarves
These might be accessories, but they are the key to keeping you warm. If you ever forgot your gloves when heading out on a cold winter day, you know just how important they are!
And even more so when they are of good quality, made ethically and from sustainable materials!  These are meant to last and you will certainly notice a difference.
Tell us: what are your favourite winter essentials?
Tena
Ethical fashion writer.